WHAT WE DO
–
Colin Parker Furniture is an Edinburgh based studio & workshop designing and manufacturing furniture and bespoke cabinetry projects of the highest quality for residential and high end commercial projects. Our makers are skilled in executing the most demanding projects while also quietly innovating within their craft.
We design, from concept through to manufacture, freestanding single pieces of furniture and individual pieces of bespoke joinery, alongside entire projects where we are responsible for every furniture fitting. We consider clients on the basis of their individual needs and space so we can fulfil their aspirations and more.
Passionate about simple, honest design with a quiet restraint, our work displays quality, utility and integrity.
We regularly carry out work throughout Scotland & the wider United Kingdom although on occasion we have been known to work at select locations abroad throughout Europe and worldwide.
Our bespoke projects combine innovative contemporary design with traditional references. We utilise both modern production methods and time honoured hand skills to create our unique furniture.
From architectural structures to freestanding pieces, single cabinets to fitted kitchens, the projects below showcase the exquisite quality, exacting skills and obsessive attention to detail that our clients have come to know and expect. Our clients privacy is of the utmost importance and as such we only show a limited amount of detail online.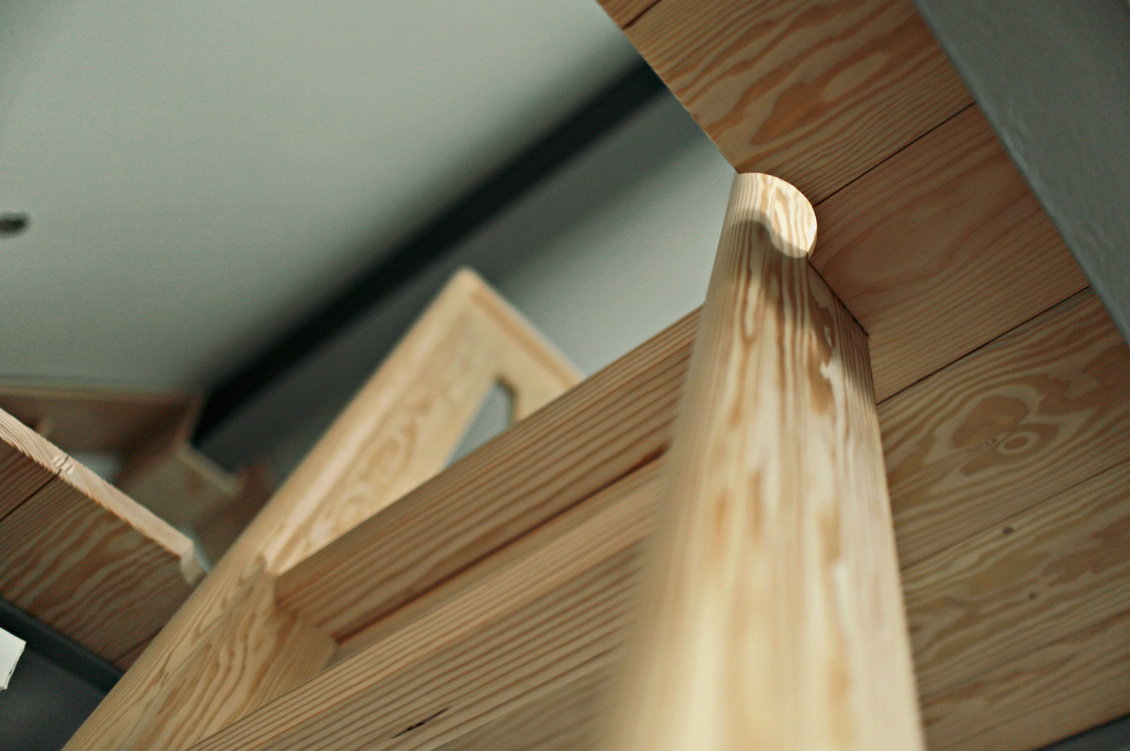 OUR STUDIO & WORKSHOP
-
Our Edinburgh based team of project managers, designers & cabinetmakers specialise in delivering high-end residential & select commercial interiors along with bespoke freestanding furniture pieces. We are design-oriented and our attention to detail verges on the obsessive. We are constantly striving to improve our processes and our client experience.
Our ability to work closely with main contractors, interior designers, architects and directly with our clients has ensured successful collaborations throughout Scotland, the United Kingdom and further afield.
Our focus on subtle, contemporary joinery details combined with an understanding of time honoured techniques is central to our ethos. We are curious about materiality and as such try to stretch the limits of what is possible. From locally sourced native hardwoods and veneers through to precision engineered brassware, we have developed strong relationships with a range of suppliers who can fulfil almost any level of specification.
CONTACT US
-
If you are interested in discussing a project, developing a new piece of furniture or commissioning an adaptation of an existing design, please contact us by email or by telephone. Otherwise you can meet us and view our workshop by appointment.
Please call 0131 5550554 or use the contact form below to arrange a suitable time.
A visit to our workshop provides an excellent opportunity to inspect the quality of our craftsmanship, look at materials and samples, and take in the environment in which your furniture is carefully brought to life.
COLIN PARKER FURNITURE LIMITED
Elizafield 4c, Newhaven Road, Edinburgh, EH6 5PY
Company No. SC615876